Can you predict which way the stock market will go?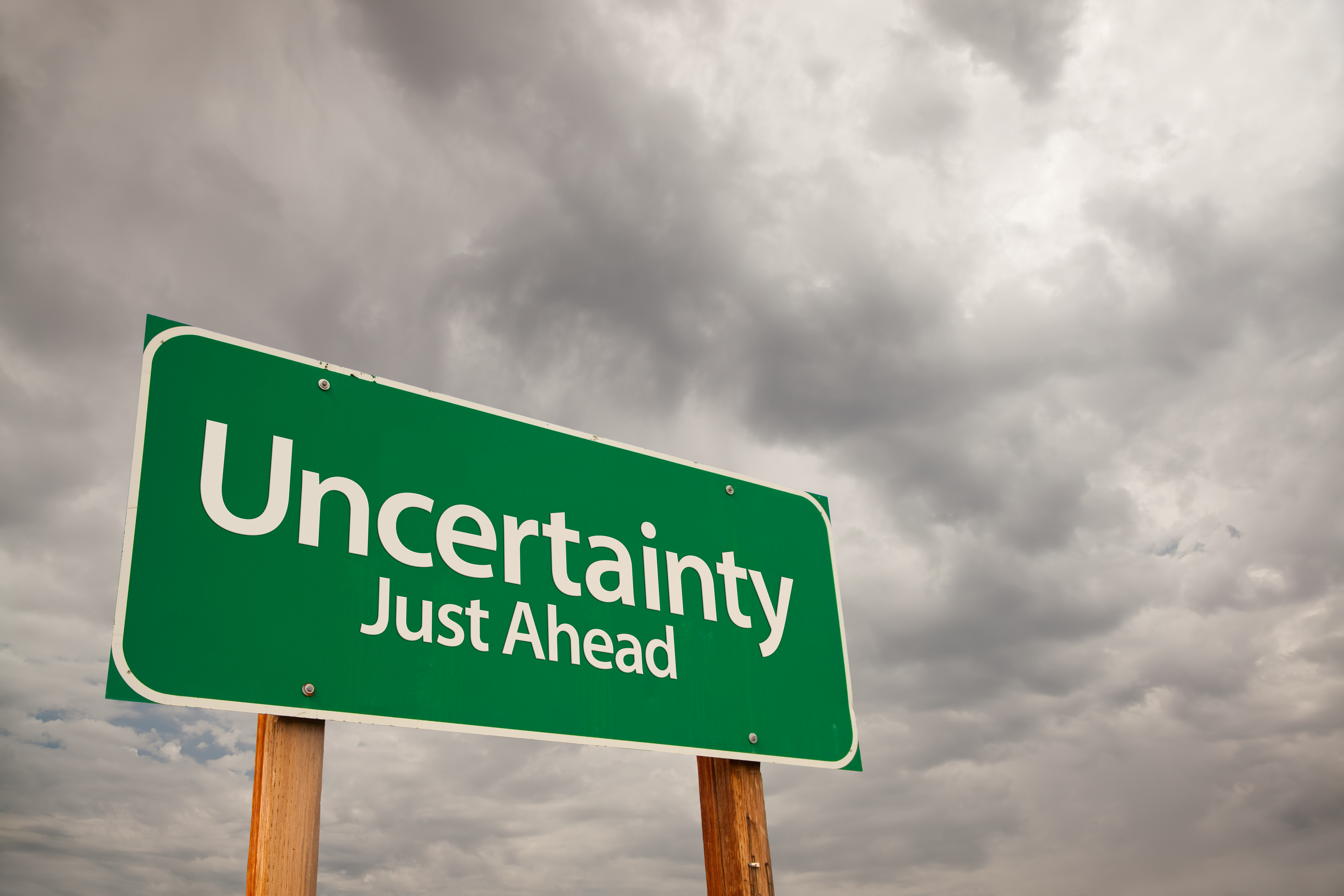 Will the stock market continue to rise or drop this year? Are you worried about another stock market crash? Are you concerned that your mutual funds, index funds, ETFs, or stocks will drop in value? No one can predict if the stock market will go up or down.

With COVID-19 still present and more lock-downs introduced world-wide, this only adds more uncertainty. Volatility is a part of life and a part of the stock markets. The only thing constant is change, change will occur, and no one can predict the economic outcome. As an investor what do you do this year? Continue to invest or hold on to cash?
Think Long-Term
Remember you are a long-term investor. You measure success in decades not in days or weeks. Your goal is to build a growing stream of passive income for yourself. Build your passive stream of income large enough so that it covers your living expenses, then you don't have to rely on a pay check. We cannot predict the future, but we can make sound decisions based on facts.

Fact 1: In the short-term the markets are always volatile. Have a look at the last 90 years:
Wall Street Crash of 1929
Recession of 1937-38
Flash crash of 1962
The oil crisis in the 1970s
Double digit interest rates in the 1980s
Black Monday Oct 1987
Early 90s recession (lasts 8 months)
9/11 in 2001
US invades Afghanistan in 2001
US invades Iraq in 2003
Dot-com bubble bursting in 2000
Financial crisis 2007 - 2008
Flash crash 2010 (Dow drops 1,000 pts)
2011 crash (S&P 500 drops 21.6% May to Oct)
2020 COVID-19 market crash (37% drop between February and March)

Fact 2: Quality companies continue to be profitable and reward shareholders.
In the Simply Investing Report there are 49 companies that have more than 35 years of consecutive dividend increases. And 29 companies have been paying dividends for more than 104 years. Consistent dividend payments, and dividend increases, means more money in your pocket, regardless of stock prices. Your passive income goes up every time there is a dividend increase.

How to invest?
Our philosophy does not change. We are long-term investors. We measure success in decades. Continue to build your income producing machine with solid quality companies, but only acquire these companies when they are undervalued (priced low). The 12 Rules of Simply Investing will guide you to these undervalued quality companies.
"I make no attempt to forecast the market—my efforts are devoted to finding undervalued securities." -Warren Buffett
I'm here to help
I can help you to start investing today, why re-invent the wheel when you can learn from my 20-years of being in the stock market. I've witnessed first hand the ups and downs of the market, and I know what it's like to start investing your hard earned money. I created the 12 Rule of Simply Investing to help you get started right away, so you don't have to wait on the sidelines any longer. The sooner you start investing the sooner you will be on your path to financial freedom.
Did you enjoy reading this article? If so, I encourage you to sign up for my newsletter and have these articles delivered via email once a month … for free!