Here's how you can earn more with dividends
When it comes to investing there are three ways to make money:

Option 1:
buy a stock at a low price and then sell it when the stock price goes up
Option 2:
buy stocks that pay dividends
Option 3:
buy stocks that pay increasing dividends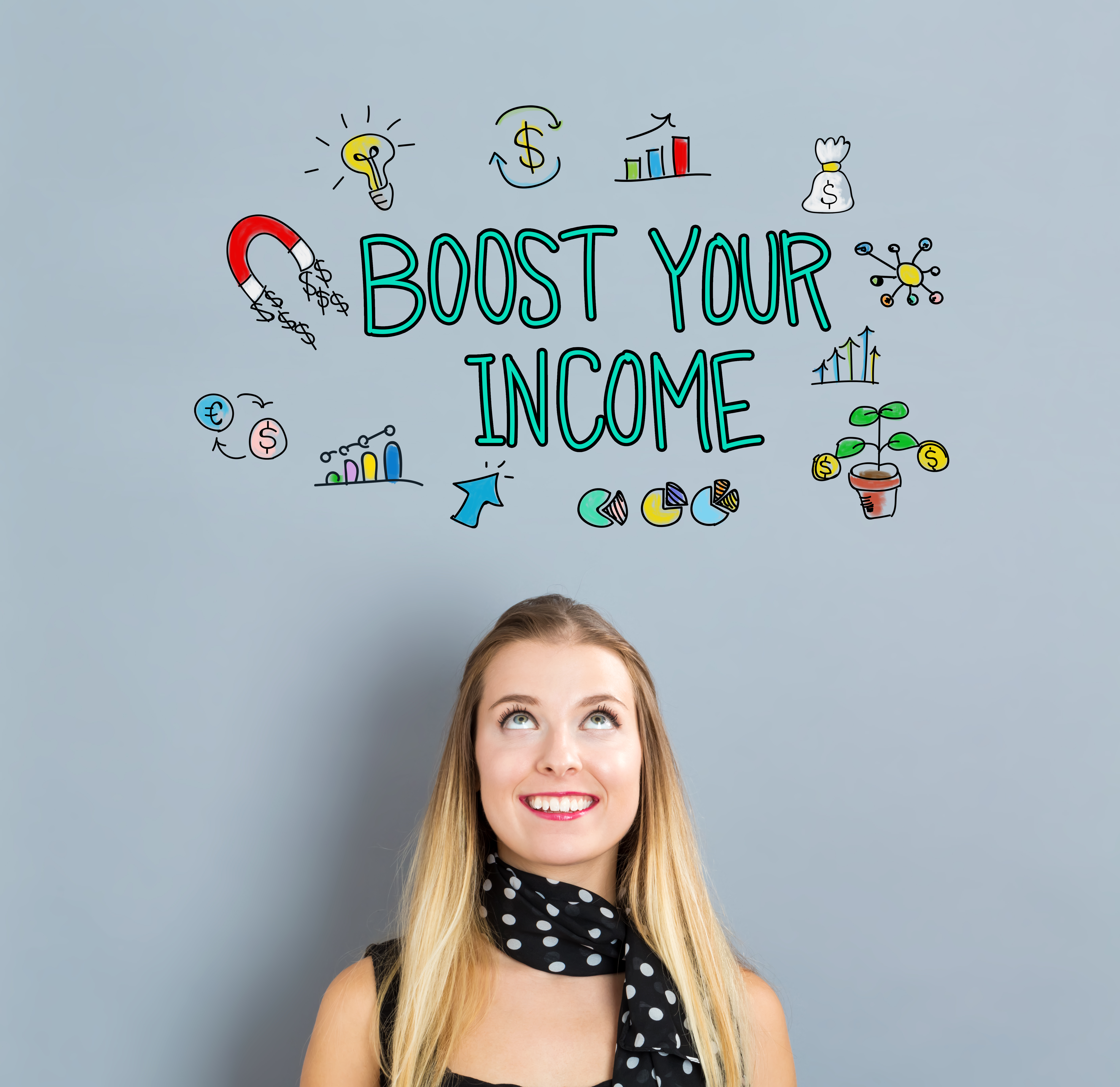 Today, I will to cover Option 3, to show you how to earn more money.
What is a dividend?
A dividend is a payment (share of profits) made to you from the company just for being a shareholder. For example if a company is paying a dividend of $1/share, and you own 1000 shares, you will receive $1000 every year for as long as you own those shares and as long as the company continues to pay the $1/share dividend. You can choose to save your dividends, spend them, or re-invest them into more dividend-paying stocks.
Buying low and selling high
With Option 1 you are only hoping for the stock price to go up. You are not earning any money while you hold on to a stock that doesn't pay dividends.
Dividend stocks
Option 2 is better because you get paid while you are the owner of a dividend-paying stock. But if the dividend does not increase over time, the amount of money you can make is limited.
Increasing dividends
Option 3 is the best option, you should invest in companies that increase their dividend each year regardless of the stock price. A growing dividend equals more money in your pocket.
Over the past 40 years almost 60% of the overall yield of the entire stock market was produced by dividends as opposed to capital gains (capital gains refer to the money you make as a difference between what you bought your stock at, and what you sold it for).

How do you know which dividend stocks to invest in?
The simple answer is to apply the 12 Rules of Simply Investing before you invest in any stock.
When it comes to dividends these are the 3 common myths that most people have:
Dividends are insignificant

Dividends are not guaranteed, so why bother investing in them

When stock prices drop the dividend goes down, right?
Watch my short video on dividends to learn the truth about these 3 myths listed above.
Companies can reduce their dividends at any time, so the key is to look for companies that have a history of paying dividends and increasing dividends, here are some examples: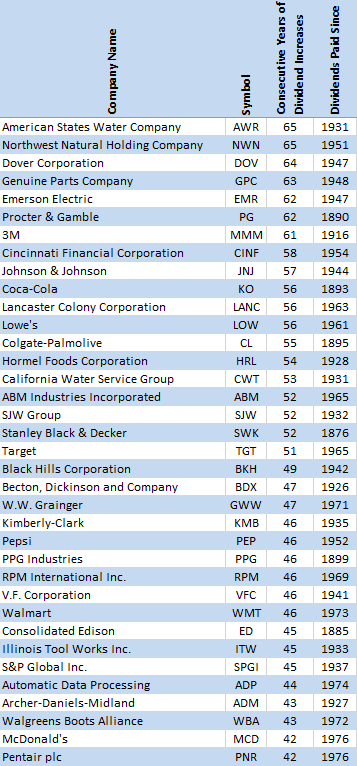 You can use sites like Morningstar.com to view the history of dividend payments for any stock. Don't forget, in addition to a long history of dividend increases a company must pass the 12 Rules of Simply Investing before you invest in any company.
Dividend stocks outperform and are less volatile
In addition to putting more money in your pocket from dividends, dividend-paying stocks have outperformed other stocks: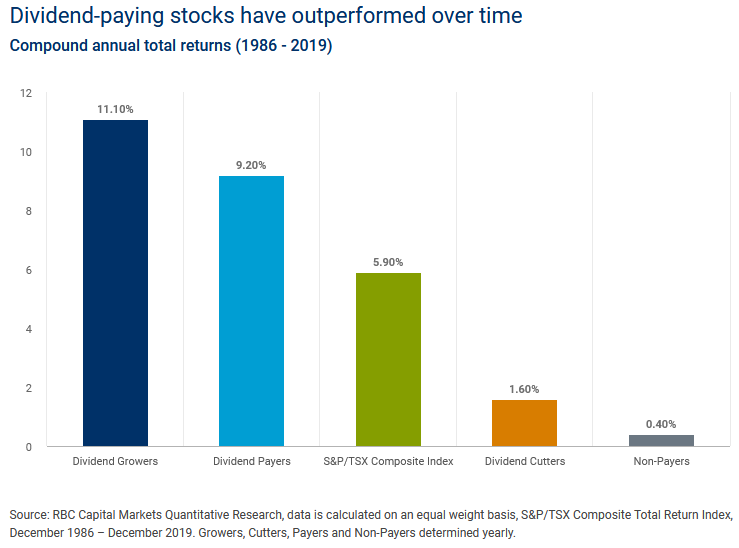 Also companies that pay dividends have historically shown lower volatility: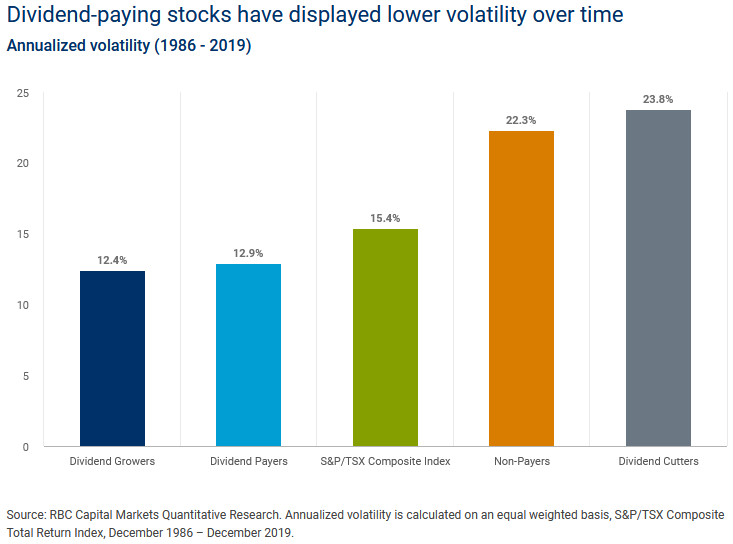 Don't have time to apply the 12 Rules?

If you don't have time to apply the12 Rules of Simply Investing, you can use the Simply Investing Report. In the Report I apply the 12 Rules of Simply Investing to over 240 stocks each month, and I show you which stocks to consider and which ones to avoid. You can download a complementary sample issue right here.
I'm here to help
I can help you to start investing today, why re-invent the wheel when you can learn from my 20-years of being in the stock market. I've witnessed first hand the ups and downs of the market, and I know what it's like to start investing your hard earned money. I created the 12 Rule of Simply Investing to help you get started right away, so you don't have to wait on the sidelines any longer. The sooner you start investing the sooner you will be on your path to financial freedom.
Did you enjoy reading this article? If so, I encourage you to sign up for my newsletter and have these articles delivered via email once a month … for free!