Helping You Earn More by Investing in Dividend Stocks
You can grow your money reliably, regardless of what happens in the economy. Watch the video to learn how to get started today!
Are You New to Investing?
TAKE THE INVESTING COURSE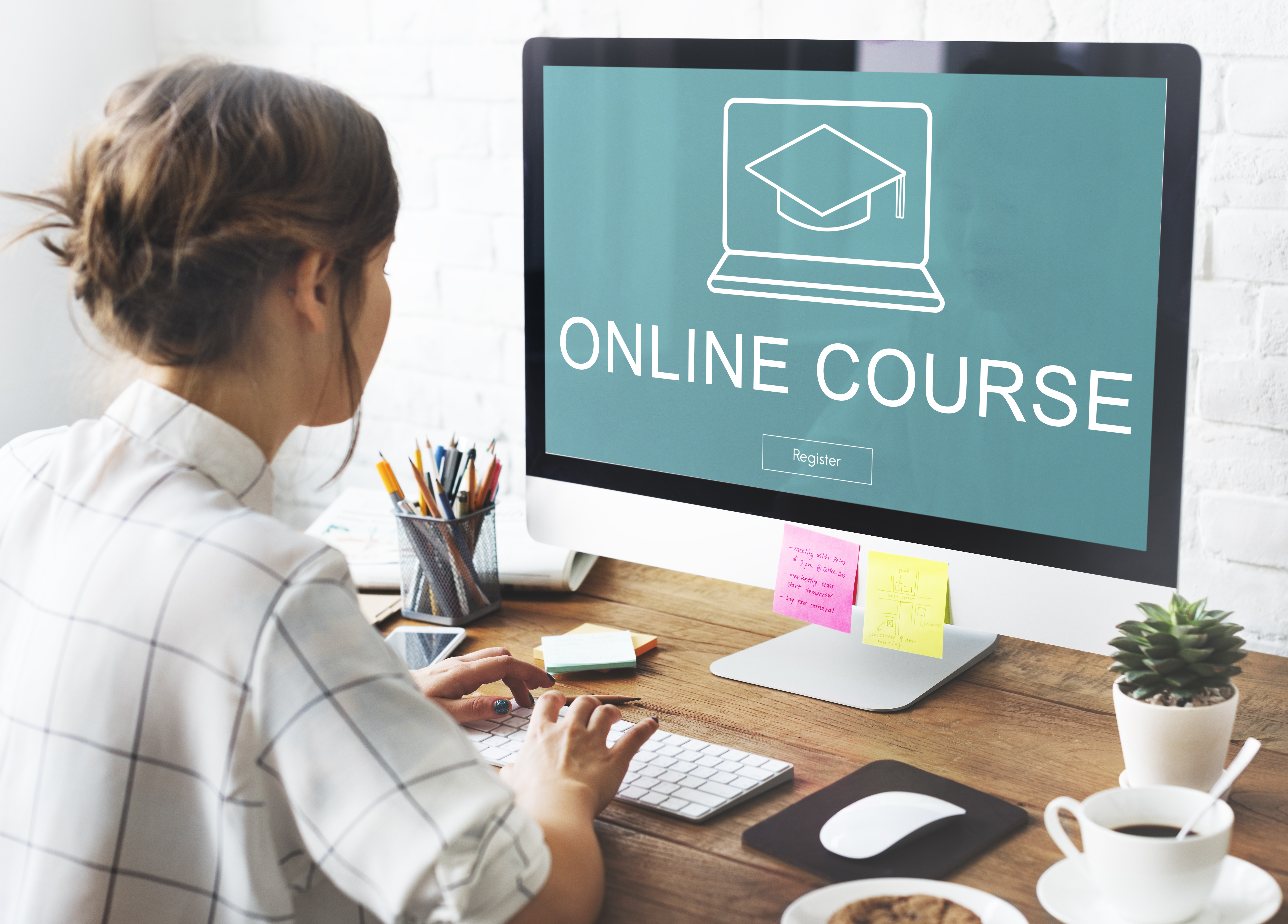 The online Financial Freedom Investing Course is the easiest way to learn how to find quality dividend paying stocks when they are priced low. Build a portfolio that generates growing passive income each year. You can apply these strategies to any stock market in the world.
Are You An Experienced Investor?
USE THE INVESTING PLATFORM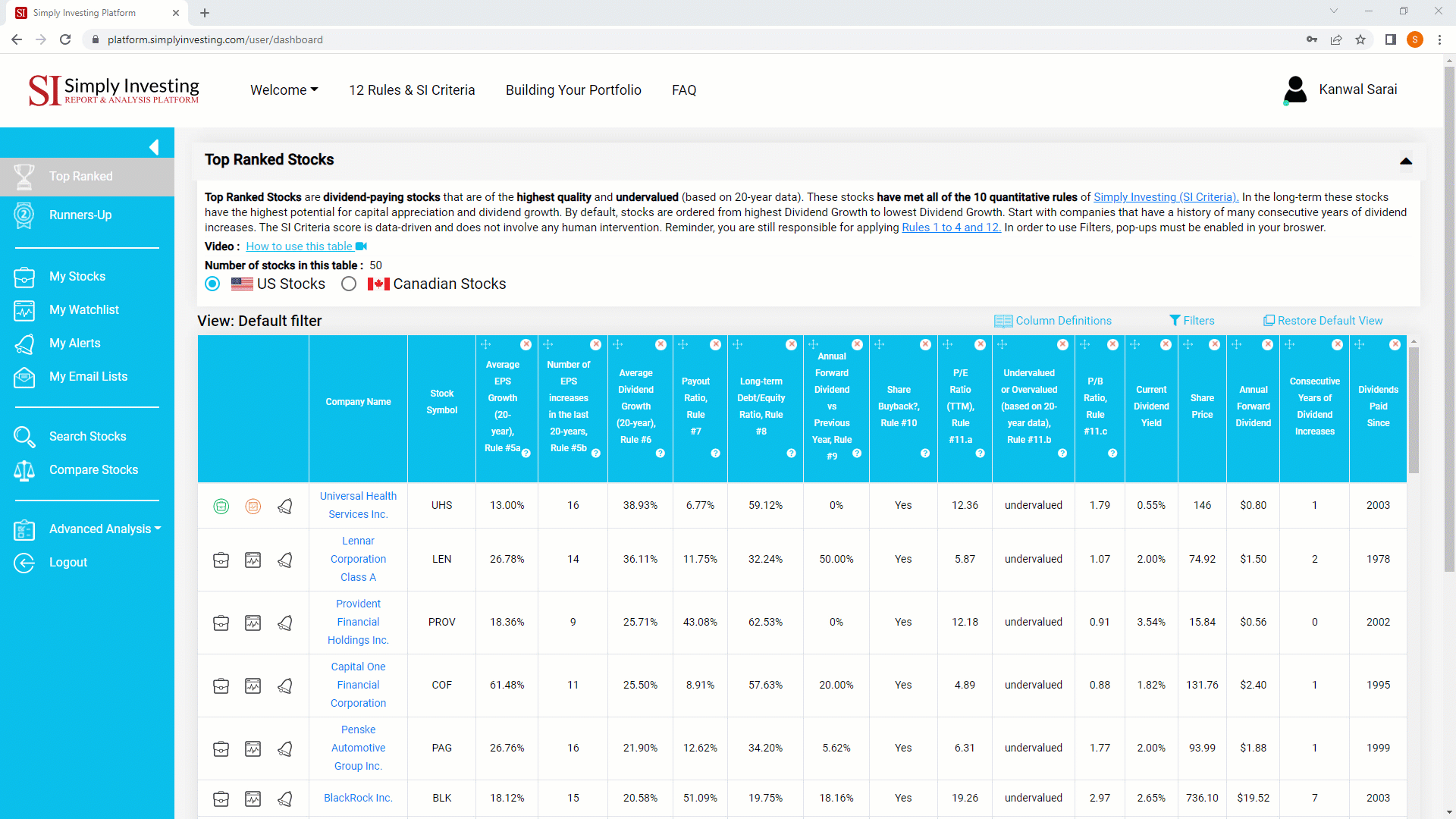 The Simply Investing Platform does the work for you. Each day it analyzes over 6000 common stocks in the US and Canada, and applies our SI Criteria, giving each a stock a grade out of 10. Then the Platform provides you with a list of the best quality stocks to consider, and the ones to avoid.
""Kanwal has a fresh, new way of looking at investing. Wish I knew all this years ago.""

Dr. Tony Brunelle

"Finally a dividend application built for dividend investors!"

Taj Reddy

"The Simply Investing Platform is so easy to use! All the information is right there."

Edward Davis

""Simply Investing not only gives you the information needed to succeed, but also provides the tools and access to answer any questions you may have about the program and how to apply it.""

Greg Jones

"Love it! I don't have to wait around for a monthly stock newsletter to arrive. I can login to the Simply Investing Platform at any time and find quality stocks."

Barbara Thomas
One Coaching Call with Kanwal Saved Tracy $1,398,316
Tracy a 45 year old software manager, had accumulated a $300,000 portfolio consisting of 25 mutual funds, index funds and ETFs.
With her existing portfolio she would be losing:

$67,540 in fees after 10 years




$224,376 in fees after 20 years

$1,398,316 in fees after 40 years
Are you making the 5 most common investing mistakes?
Download our free guide and learn how to save your hard earned money.
Hi, I'm Kanwal.
I help people just like you to earn more money, save time, and reduce your risk.
With more than 20 years of experience as a dividend value investor, I am passionate about demystifying the world of investing. With Simply Investing I give you the tools & knowledge to become a successful dividend investor.

From 9 years to 65 years old, since 2007 my course has taught people in over 30 countries how to create their own stream of growing passive income by investing in quality dividend stocks, and has helped them save thousands of dollars in fees.
Frequently Asked Questions




Disclaimer: Kanwal Sarai is not an investment advisor, certified financial planner, or broker. Kanwal Sarai is an educator and dividend value investor, and has been for more than two decades. The information provided here is for educational purposes. My opinions are based upon information that I consider reliable, but I do not warrant its completeness or accuracy, and it should not be relied upon as such. The statements and opinions on this newsletter/course/report/video/website/presentation are subject to change without notice. I may personally hold securities mentioned in this course/website/report/video/newsletter. The final decision to buy or sell any stock is yours; please do your own due diligence. Stock buy or sell decisions are based on many factors including your own risk tolerance. When in doubt please consult a professional advisor. No advice on the buying and selling of specific securities is provided. Past performance is not a guarantee of future results. You should not rely on any revenue, sales, or earnings information we present as any kind of promise, guarantee, or expectation of any level of success or earnings. Your results will be determined by a number of factors over which we have no control, such as your financial condition, experiences, skills, level of effort, education, and changes within the market. The names of actual companies or products mentioned herein may be the trademarks of their respective owners. View the complete Terms of Use.