Posted on
January 24, 2012
Email Article
7 Comments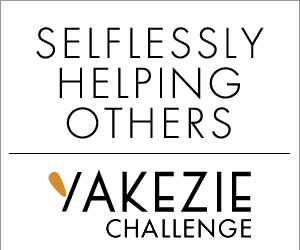 I am very happy to annouce that today I have joined the Yakezie Challenge.
The Yakezie is the web's largest personal finance and lifestyle blog network. It started in December of 2009, and have since grown to become a thriving community eager to help others. Yakezie strives to optimize reader's personal finances and allow people to lead better lives. Yakezie is over 80 Members strong of individual voices, individual owners and different opinions who have all gone through a 6-month Challenge to join the network.
My goals are to:
- reach a wider audience
- educate more people about the dividend value investing approach
- obtain an Alexa ranking of less than 200,000 (why? because a love challenge)
Wish me luck!